Donna Manasco, 70, of Marion, passed away on Friday April 23, 2021 at her home.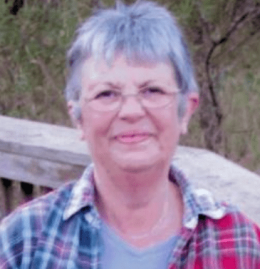 She was born on March 3, 1951 in Christopher to Charles and Patricia (Warren) Shaffer. She married Roy Manasco and he preceded her in death on September 12, 2019.
She is survived by her children David Shepard of Marion and Mike (Helen) Shepard of Carterville; grandchildren Wesley Humphrey, Brittany Shepard, Kayley (Jeremy) Dulaney, Elishia Shepard, Rebecca Shepard and Jarred Shepard; great grandchildren Lauren Dulaney, Isaac Peters, Alivia Peters and Sy Shepard and one sister Debra Shaffer of Sesser.
She was preceded in death by her parents, husband and one son Jerry Litton.
Funeral services for Donna will be on Tuesday April 27, 2021 at 11:00 AM at the Gilbert Funeral Home in Christopher with Brother Toni Edmonds officiating. Visitation will be on Tuesday from 10:00 AM until the time of the service at 11:00 AM. Burial will be at Zeigler Cemetery.
For more information go to our website www.gilbertfuneralhomes.com