Marilyn J. Stacey, 86, of Sesser, passed away on Tuesday April 6, 2021 at the Franklin Hospital.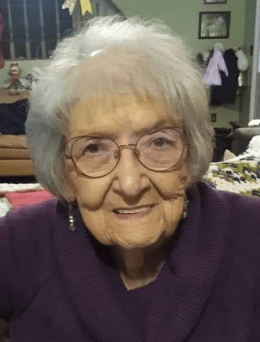 She was born on May 16, 1934 in Sesser, IL to Matt and Edna (Lucas) Harle. She married Bill John Stacey on January 17, 1952 and he preceded her in death on July 11, 2005.
She is survived by her children Karen Redding of Sesser and John (Teresa) Stacey of Sesser; grandchildren Jeff (Melissa) Wingo, Jon (Trisha) Wingo, Michael (Maria) Redding, Matt Redding, Alecia Stacey and Maggie Stacey; great grandchildren Dala, Breana, Kali, Kassi, Kelsi, Allison, Alec, Reese, Abagail, Naomi and Emmy Jean and several great great grandchildren.
She was preceded in death by her parents, husband, one daughter Kathy Hopson and one great grandson David Wingo.
She was the City Clerk and Deputy City Clerk for the City of Sesser for many decades.
Funeral services for Marilyn will be on Friday April 9, 2021 at 2:00 PM at the Brayfield-Gilbert Funeral Home in Sesser with Brother Chris Hottensen officiating. Visitation will be on Friday from 11:00 AM until the time of the service at 2:00 PM at the funeral home. Burial will be at the Maple Hill Cemetery in Sesser.
For more information go to our website www.gilbertfuneralhomes.com