Mary S. Daugherty, 61, of Mulkeytown, passed away on March 18, 2021 at her home.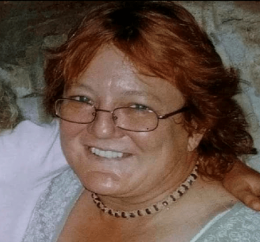 She was born on June 26, 1959 in DuQuoin, IL to Jesse Eugene and Betty Joe (Peterlin) Cook. She married Lawrence "Jeff" Daugherty and he preceded her in death. She then married David Miller and he survives of Mulkeytown.
She is also survived by her children John (Melissa) Daugherty of Benton, Ryan (Valerie) Daugherty of Benton, Jason (Amanda) Daugherty of Mulkeytown, Morgan Joe Cook of Sunfield and Sariah Marie Nicole Daugherty of Mulkeytown; grandchildren Samuel, Caleb Michael, Shyla, Caleb James, Silas, Trystan, Christian and Lee; one sister Jessica (Henry) Dare of Coello; three sisters-in-laws Barbara Yerain, Jama (Todd) Burks and Traci Kane; three nieces Stephanie, Keeley and Morgan and two nephews Daniel and Brad.
She was preceded in death by her parents, first husband, and two brothers Thomas Albert Yerain and Jesse Eugene Cook Jr.
Memorial service will be on Thursday April 1, 2021 at 7:00 PM at the Gilbert Funeral Home in Christopher with Pastor Derrick Loucks officiating. Visitation will be from 4:00 PM until the time of the service at 7:00 PM at the funeral home.
For more information go to our website www.gilbertfuneralhomes.com