Robert "Bob" Flood Sr., 60, of Mulkeytown, passed away on Monday March 15, 2021 at his home.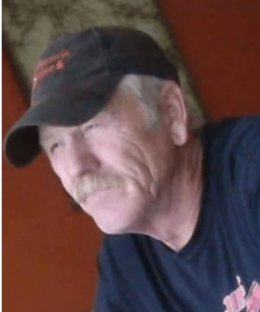 He was born on June 11, 1960 in Chicago, IL to William and Diane (Jabczynski) Flood. He married Tammy (Eubanks) Flood on October 22, 1978.
He is survived by his wife Tammy Flood of Mulkeytown; children Tammy (Michael) Alvis of Coello, Robert (Emily) Flood of Christopher, Christopher (Lenda) Flood of Mulkeytown and Cristal (Mike) Parks of Buckner; grandchildren Katie, Mandy, Phillip, Zoey, Robert III, Damian, Jake, Wyatt, Payton, Willow and Trenton; great grandchildren Penelope and Amberly; brothers and sisters William (Dorothy) Flood of Thebes, Kimberly (Kenneth) Walls of Zeigler, Virginia Eubanks of Valier, Lori (William) Yelm of Percy, IL, Vickie Brown of Zeigler and James (Amy) Flood of Zeigler.
He was preceded in death by his parents and one brother Terry Flood.
Funeral services will be on Friday March 19, 2021 at 7:00 PM at the Gilbert Funeral Home in Christopher with Pastor Kent Eaton officiating. Visitation will be on Friday from 5:00 PM until the time of the service at 7:00 PM at the funeral home.
In lieu of flowers donations can be made to the family. Envelopes will be available at the funeral home.
For more information go to our website www.gilbertfuneralhomes.com