Face-to-face classroom options will return to Rend Lake College this summer and fall, as Covid-19 vaccines continue to roll out and our area's outlook improves.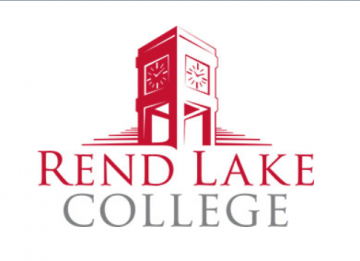 While some classes have had face-to-face learning experiences for their labs up to this point, this shift will now allow for face-to-face lecture as appropriate.
"This is an important step forward as we see some light at the end of the tunnel," said RLC President Terry Wilkerson. "Our students have been good about helping us keep our Covid numbers down, and it is time to begin offering face-to-face class sections for those who prefer them over online or hybrid options. While we should not let our guard down entirely, returning to face-to-face learning when possible is the right move at this point."
The past year has been a challenge for students and employees, with the shift a year ago to online learning and remote work. Through the efforts of all involved, the college and its students have been able to keep the learning process moving forward. The silver lining is that the past year has prompted the development of several new online classes and services, including advisement and admission functions, which will remain a benefit to our students for years to come.
Options for summer and fall classes will include the following formats. Not all formats will be available for every class.
Face-to-Face — In-person, in-class learning.
Online — Classes conducted online through Canvas. Students will work through course material independently with communication and direction of RLC faculty.
Remote — Class meetings are held synchronously via Zoom on the day and time indicated on the student's schedule. The percentage of time spent online vs. remote will vary by course.
Hybrid — Classes meet partially on RLC's campus and partially online/remote. The percentage of time spent on campus will vary by course. If needed, classes will be transitioned to fully online/remote.
HyFlex — Class meetings will be a combination of traditional, online, and remote. Students are not required to attend traditional or remote class meetings. Students have the option to select how to receive instruction and may choose different modes throughout the semester.
Blended Flex — Class meetings are a combination of instructional modalities and vary by course. Students are provided some flexibility in selecting how they receive instruction, but all three modes of instruction are not available throughout the semester like the hyflex model. Students are not required to attend traditional class meetings on campus but may be required to attend remotely using Zoom.
Rend Lake College is enrolling now for more than 100 degree and certificate programs. In addition to low tuition, we are continuing to waive online course fees this summer and fall. Get started at www.rlc.edu, or call us at 618.437.5321. Keep an eye on our website for continuing developments.