Ronnie Sloan, 81, of West Frankfort, IL, passed away on February 20, 2021 at the Veteran's Hospital, in Marion, IL.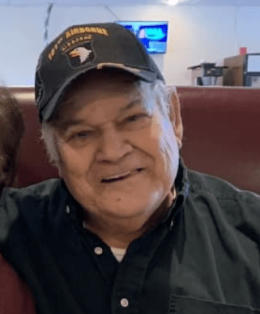 Ronnie was born November 11, 1939, the son of Leroy and Julia Sloan. He was a lifelong West Frankfort resident.
Ronnie married Sandi Williams in 1961 and together they shared 59 years of marriage.
Ronnie proudly served in the U.S. Army from 1959-1961 as a Paratrooper in the 101st Airborne Division.
He is survived by his wife Sandi, of West Frankfort; three sons, Jeff Sloan, of East Prairie, MO, Brett Sloan, of Harlingen, TX and Jason Sloan, of Benton, IL. Ronnie was also survived by many other extended family members and close friends.
Ronnie was a devoted Christian. He loved his family and trusted in the Lord.
As per Ronnie's wishes he will be cremated and a memorial service will be held at a later date.