George McIntosh, 79, of Benton, IL passed away Friday morning, February 19, 2021.
He was born in Hamilton County, IL on April 7, 1941, the son of Wesley & Thelma (McLaren) McIntosh.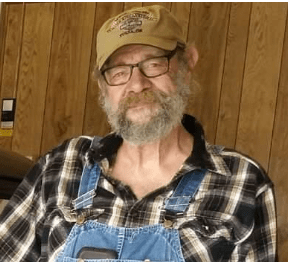 Mr. McIntosh was an entertainer.
Mr. McIntosh is survived by his wife, Susan McIntosh of Benton, two sons, Laren McIntosh, of Edwardsville, IL and Mark McIntosh, of West City, IL; his grandchildren; three brothers, Dennis Richardson, of Christopher, Eddie Richardson, and wife Laura, of Benton and Gary Richardson, and wife DeRonda, of Benton.
Mr. McIntosh was preceded in death by his parents.
Funeral services will be held at 1:00 P.M. Tuesday, Feb. 23, 2021 at Morton & Johnston Funeral Home in Benton with Rev. Mark Minor officiating. Burial will be in the Masonic & Oddfellows Cemetery in Benton. Visitation will be after 12 noon on Tuesday at the funeral home.
We ask everyone attending the services to be considerate of others and to practice social distancing. We are limited to 50 people in our building at a time, and masks are recommended.
For more information or to send online condolences please visit www.mortonjohnstonfuneralhome.com