Karen Kay Hargis, 83, of O'Fallon, MO formerly of Christopher, IL passed away on Wednesday February 17, 2021.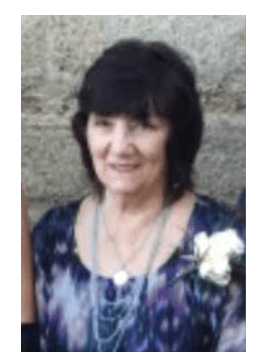 She was born on August 16, 1937 in West Frankfort, IL to Rupert L. and Freda (Crawford) Cook. She married Ronald W. Hargis on October 11, 1956. Loving wife and mother of three daughters, she loved spending time with her grandchildren, gardening, cooking and crocheting.
She is survived by her husband Ronald Hargis; three children Kathy Hamilton (Jimmy Woods) of O'Fallon, MO, Christy Meyer (Steve Watkins) of Wentzville, MO and Roni Kay (Jason) Solimando of Wentzville, MO; grandchildren Kyle (Yvonne) Hamilton, Kristopher Hamilton, Nicholas (Rachel) Meyer, Reese Diesel, Ashton Diesel, Joey Solimando and Alyson Solimando; great grandchildren William Hamilton, Colton Hamilton, Benjamin Hamilton, Samantha Hamilton and George Meyer.
She was preceded in death by her parents and one brother James Cook.
Funeral services for Karen will be on Saturday February 20, 2021 at 1:00 PM at the Gilbert Funeral Home in Christopher with Brother Mark Minor officiating. Visitation will be on Saturday from 12:00 PM until the time of the service at 1:00 PM at the funeral home. Burial will be at Masonic and IOOF Cemetery in Benton.
For more information go to our website www.gilbertfuneralhomes.com