Darrel W. Robinson, 73, of Mt Vernon formerly of Sesser, passed away on Thursday January 14, 2021 at Mt Vernon Healthcare Center.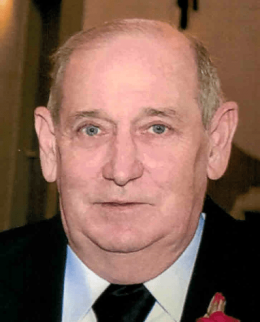 He was born on February 14, 1947 in Sesser to Ellis and Hazel (VanHoorebeke) Robinson. He married Lisa (Crane Nuxoll) Robinson and she survives of Mt Vernon.
He is also survived by his children Ross (Brenda) Robinson of Landisville, PA, Rachel Robinson of Chicago, IL, Ranee (Chris) Kujawa of Mt Vernon, IL, and Sara Nuxoll of Bolivar, MO; his two grandchildren Harlow Kujawa and Luke Kujawa, that were the love of his life and one sister Marilyn (Amon) White of Metropolis, IL.
Darrel was an avid outdoorsman. He loved to hunt, fish, ride horses and go camping. He was a Pharmacist and owned and operated the Sesser Pharmacy from 1972 until he retired.
Graveside services will be on Monday January 18, 2021 at 1:00 PM at the Maple Hill Cemetery in Sesser with Brother Larry Cook officiating. Visitation will be at the Brayfield-Gilbert Funeral Home in Sesser on Monday from 11:00 AM until 12:30 PM. Burial will be at Maple Hill Cemetery.
In lieu of flowers donation can be made to the Parkinson's Disease Foundation and will be accepted at the funeral home.
Brayfield-Gilbert Funeral Home in Sesser is handling arrangements.
For more information go to our website www.gilbertfuneralhomes.com