Robert E Coffel Jr., 61, of Metropolis, IL and formerly of Sesser, IL, passed to his heavenly home on Wednesday, January 13, 2021 while surrounded by his loving family.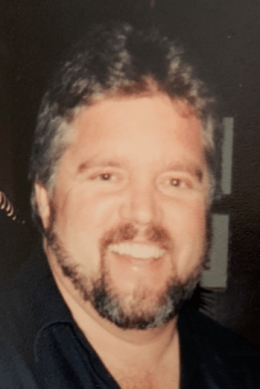 On Thursday, November 12, 1959 in the state of California, Robert became the first-born son of Robert E Coffel Sr. (deceased) and Wanda Elaine (Dickey) Shaw, of Kittaning, PA.
He married Patricia Lynn (White) Coffel on Friday, August 6, 1976 and they have shared 44 years, 5 months and 7 days of marriage. With this union there were born two sons, Robert E. Coffel III, of Helendale, CA and Dustin E. Coffel, of Metropolis, IL.
Robert was blessed with 4 grandchildren, Madeline and Landon Coffel of Metropolis and Taylor and Judge Coffel of Helendale.
Robert attended Sesser-Valier schools with the class of 1978. He received his degree from Rend Lake College and attended SIUC where he studied Workforce Education and Development.
He had a successful career in the power industry that took him throughout the United States and abroad! He retired earlier than planned (due to illness) from Southern California Edison where he was a NERC Compliance Manager. Before his employment with SCE, he worked for Dynegy Midwest in Baldwin, IL as Maintenance Director.
Robert loved life. He loved learning, working, fixing anything and everything, traveling and experiencing new adventures. While living in Metropolis in the early 90's, he discovered his love for flying and the aviation world. He earned his multi-engine pilot license and enjoyed taking family and friends on flights throughout the US and the Bahamas so they could experience his passion.
He truly loved the life God had so richly blessed him with. Robert enjoyed every co-worker and each friendship that was made throughout his life. He had that "familiar face" and complete strangers were drawn to him as if they were old friends.
Robert was a Christian and a member of Bear Point Baptist Church in Sesser. He also attended Waldo Baptist Church in Metropolis during the 90's and when possible via online services.
More than anything, he was proud of his two sons and the four precious souls that call him Paw-Paw and Paw-Paw Bear! They were the light of his life.
Along with his wife, sons, grandchildren and mother, survivors include two brothers, Ron D Coffel Marion, IL, Shawn Coffel St. Louis, MO; sisters in-law, Donna Etherton Shenandoah, VA and Terri Glancy (Tim) Zeigler, IL; aunt, Doris Kane of AZ; uncle, Mike Dickey (Linda) PA; several nieces, nephews, great niece and great nephews; many cousins and beloved friends.
He was preceded in death by his father, Robert E Coffel Sr; stepmother, Norma Coffel; stepfather, Houston Landon Shaw; paternal grandparents, Burl and Evelyn Coffel; maternal grandparents, Ezra and Ora Dickey; sister, Robin (Coffel) Steinel and infant sister, Karen Coffel; uncles, Jim Coffel, Charlie Coffel, Ted Dickey and Jim Dickey; aunts, Edith Rameley and Betty Stitt; father and mother-in-law, Donald and Deloris White.
Graveside services will be held at 1:00 p.m. on Saturday, January 16, 2021 with Larry Cook and Robert Conn officiating. Robert will be laid to rest next to his paternal grandparents at Maple Hill Cemetery in Sesser, IL. Services will be available for viewing via the Loftus-McManus Funeral Homes, Inc. Facebook page.
In lieu of flowers, the family requests memorial donations in Roberts' name to Mercy Health Hospice Paducah 225 Medical Center Drive Suite 203, Paducah, KY 42003, Bear Point Church 15088 Bear Point Road, Sesser, IL 62884, or Waldo Baptist Church 6970 Waldo Church Road, Metropolis, IL 62960.
Arrangements are entrusted to Aikins-Farmer-Loftus-McManus Funeral Home in Metropolis, IL. Condolences may be left online at www.aikinsfarmer-millerfh.com.
We'd like to THANK Mercy Health Hospice Paducah for their exceptional care over the 3 years, 5 months that Robert was in their care. Doctors, nurses, social workers and chaplains have become family to us. Each time he was admitted to the Ray and Kay Eckstein Hospice Care Center in Paducah, KY he was treated with dignity and love. The staff was professional and compassionate! We couldn't have taken on this task without your love, knowledge and support. Your kindness will always be appreciated and never forgotten!
Dr. Dennis Robinson and Sherry we cannot express to you how much you have meant to us in such an uncertain time. Navigating us through the beginning to mid-point of our journey! You were such a blessing and understood Bob better than anyone! You have made a difference in our lives and we are forever grateful!
Thank you,
The Coffel Family