Max Harmon, 75, of Thompsonville passed away Monday morning January 11, 2021 at SSM Health Good Samaritan in Mt. Vernon.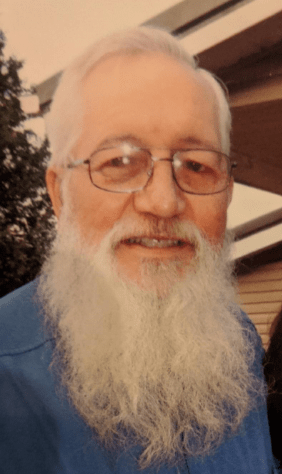 He was born in Whittington, IL on October 20, 1945 the son of Coy & Freida (Conner) Harmon.
He married Loretta Ann (Slepavic) and she preceded him in death on March 11, 1994. He then married Becky (Clinton) on June 26, 2004 and she survives.
Max was an animal lover. His grandchildren fondly called him HEE HAW & Grandpa Ducks. Max had an assortment of animals on his farm. He loved his grandchildren & great-grandchildren dearly.
Max is survived by his wife, Becky Harmon, of Thompsonville; four children, Marie Clancy, and husband Phil, of Thompsonville, Dan Harmon, and wife Kelly, of Carrier Mills, Christine Harmon, of Marion and Sonja Ligon, of Mt. Vernon; grandchildren Daniel "DJ", Cameron, Cassandra, Amber, Brooke, Andy, Justin, Scott, Jacob, Lorrae, Coy, Haley, Elijah, Karlee and Gavin; great-grandchildren Daniel, Jeremiah, Sammi, Warren, Luxanna, J.J. and Paxton; two sisters, Violet Mandrell, of Valier and Bonnie Maller, of Marion; two brothers, Ted Harmon, and wife Donna, of Whittington and Tom Harmon, and wife Jane, of Ewing.
Mr. Harmon was preceded in death by his parents, first wife, and by two sisters, Delena Kniffen and Mary Lou Kniffen.
Graveside funeral services will be held at 1:30 P.M. on Thurdsay in the Brady Cemetery in Akin with Bro. Michael Kniffen officiating. Visitation will be from 11:00 A.M. to 1:00 P.M. on Thursday January 14th at the Johnston Funeral Home in Ina.
We are limited to 10 people in our building at a time. We ask everyone attending to be considerate of others and practice social distancing and masks are recommended.
For more information or to send online condolences please visit www.johnstonfuneralhome.com