Lyle "Gene" Eubanks, 88, of Sesser, passed away on Sunday January 10, 2021 at the SSM Good Samaritan Hospital in Mt Vernon, IL.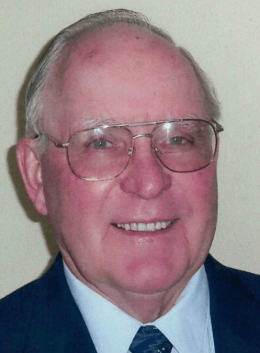 He was born on July 9, 1932 in Sesser to Clarence and Della Marie (Williams) Eubanks. He married Clelia (Bell) Eubanks and she preceded him death, he then married Dimple (Overturf) Eubanks and she preceded him in death.
He is survived by his daughters Rebecca (George) Cherry of Sesser and Lea Anne Hotton of Willowbrook, IL; grandchildren Jennifer (David) Thery, Jeffrey (Renda) Cherry, Michael Sean (Maggie Jolliff) Eubanks, Joni Dawn (Jason) Utlaut, Samuel Hotton and Timothy Hotton; great grandchildren Matthew Thery, Samie Costa, Danya Costa, Hannah Grace Utlaut, Wyatt Utlaut, Bryce Eubanks and Keegan Eubanks.
He was preceded in death by his parents, two wifes, one son Michael Eubanks, great grandson Luke Thery, one sister Lois Marie Briley and one brother Jerry Wayne Eubanks.
He was a veteran of the United States Army and had served during the Korean War. He worked as a coalminer at Inland Steel Mine in Sesser, but he was a farmer at heart. He also attended the Jesus Center in Sesser.
Graveside services for Gene will be on Thursday January 14, 2021 at 1 p.m. at the Maple Hill Cemetery in Sesser with Pastor Kirk Packer officiating. Visitation will be on Thursday from 11 a.m. until 12:30 p.m. at Brayfield-Gilbert Funeral Home in Sesser.
For more information go to our website www.gilbertfuneralhomes.com