John "Cotton" Hargis, 84, of Buckner, passed away on Wednesday November 18, 2020 at Stonebridge Nursing and Rehab in Benton.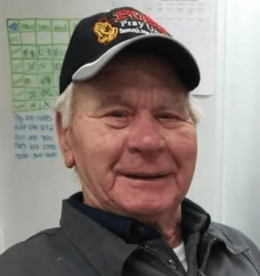 He was born on December 16, 1935 in Buckner to Stanley and Thelma (Daniels) Hargis.
He is survived by his children John (Amy) Hargis of Sesser, Victor (Emily) Hargis of Christopher, Felicia Hargis of Charleston, SC and Kyle Hargis of Benton; two grandchildren Tensley Hargis and Skyler Hargis and one sister Fayette Trosclair of Buckner.
He was preceded in death by his parents, one son David Hargis and two sisters Lois Kelly and Geraldine Gayton.
He was the owner of the Cotton Club for many years.
Graveside services will be held on Monday November 23, 2020 at 11:00 AM with Brother Larry Cook officiating. Friends and family are asked to meet at the cemetery.
For more information go to our website www.gilbertfuneralhomes.com