Robert "Bob" Hoey, 93, of Christopher, passed away on November 17, 2020 at Stonebridge Nursing and Rehab in Benton.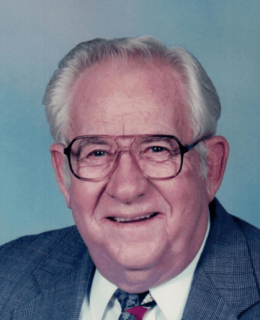 He was born on January 20, 1927 in Christopher to Edward and Beatrice (Jones) Hoey. He married Carolyn (McNail) Hoey and she survives.
He is also survived by a niece Melissa (Noble) Whitlow of Christopher; great nephew Matthew (Laura) Whitlow and their children. He is also survived by several nieces, nephews, great nieces and great nephews.
Bob was a Navy Veteran serving during World War II. He was also very involved with the West Franklin Historical District and Genealogical Society and was a valuable historian for the city of Christopher and surrounding areas. He was also a member of the First Christian Church in Christopher.
Graveside services will be held on Saturday November 21, 2020 at 11:00 AM at the Masonic and IOOF Cemetery in Benton. Friends and family are asked to meet at the cemetery.
For more information go to our website www.gilbertfuneralhomes.com