Dr. Mina Gabrawy, age 85, of Benton; passed away at 9:15 p.m. Saturday, November 14, 2020 at the Helia Healthcare Center in Benton.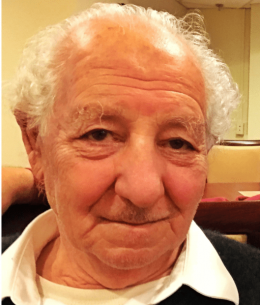 A Mass of Christian Burial will be held at 1:00 p.m. Wednesday, November 18, 2020 at the St. Joseph Catholic Church of Benton, with Father Urban Osuji officiating. Burial will follow in the Masonic and Odd Fellows Cemetery of Benton. Private family visitation will be held at the Leffler Funeral Home of Benton.
Due to State of Illinois Region 5 COVID-19 Mitigation; only 10 people are allowed at the Mass of Christian Burial, masks are required, and social distancing must be observed.
Mina Gabrawy was born on February 19, 1935 in Tahta, Egypt; the son of Amozis Gabrawy and Aida Labib (Ramsey) Gabrawy.
Dr. Gabrawy was a pathologist at Franklin Hospital for many years, and later served in that capacity at the VA Medical Center of Marion.
A voracious reader Mina also enjoyed woodworking, photography, playing tennis, listening to music.
He was an active member of the St. Joseph Catholic Church and enjoyed attending all services at the church. His family said he use to purchase two roses, almost every day, to put in front of the St. Mary's icon. He also enjoyed visiting The National Shrine of Our Lady of the Snows in Belleville.
Dr. Gabrawy is survived by his son Mike Gabrawy and wife Raymonda of Los Angeles, CA; two grandchildren Jake and Emma; a brother Magdy Gabrawy of Minneapolis, MN; and several nieces and nephews.
He was preceded in death by his parents; and two sisters Raga and Wafa Gabrawy.
In Lieu of flowers, Memorial contributions may be made In Memory of Dr. Gabrawy to the Franklin Hospital Auxiliary and will be accepted at the funeral home.
To leave online condolences to the family, or to share memories of Dr. Gabrawy; visit www.lpfuneralhome.com
Arrangements are through the Leffler Funeral Home of Benton.