Mr. Louis W. "Red" Hill, age 74, of Buckner; passed away at 6:25 p.m. Sunday, November 8, 2020 at the VA Medical Center of Marion.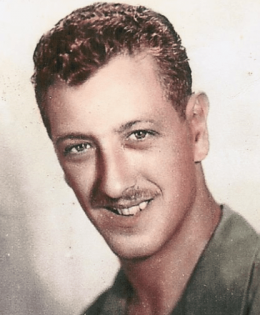 Mr. Hill's wishes are to be cremated. A Celebration of Life Service will be held at a future date.
He was born on April 6, 1946 in Corpus Christi, TX; the son of Louis W. Hill, Sr. and Lillie Mae (Commer) Hill. He married the former Vanita Mae Fleehart on October 28, 1967 and she survives.
Red was a U.S. Army Veteran of the Vietnam War. He was a member of the VFW and the DAV.
Mr. Hill was a former Street Superintendent while living in Carol Stream, IL; former Water Superintendent while living in Glendale Heights, IL; and did construction work while living in Kane County. He was of the Pentecostal faith.
He enjoyed fishing, hunting, and spending time with his family.
Mr. Hill is survived by his loving wife of 53 years Vanita Hill of Buckner; a son Michael Hill and wife Beth Ann of Ewing; a daughter Carrie Ann Webb and husband Shawn of Benton; three grandchildren: Taylor Hill, Brian Gregg, Avril Marshall; a great-grandchild Brayden Pepping; a sister Pat Reddic and husband Gayle of Sikeston, MO; and a step-brother Ronnie Hill of Seminole, OK; and several nieces and nephews.
He was preceded in death by his parents and a grandson Trevor Hill.
Memorial contributions may be made In Memory of Louis W. "Red" Hill to the Brayden Pepping Education Fund, and may be mailed to the Leffler Funeral Home, 401 East Main Street, Benton, IL 62812
To leave online condolences to the family, or to share memories of Mr. Hill; visit www.lpfuneralhome.com
Arrangements are through the Leffler Funeral Home of Benton.