John "Jack" Richard Scott, 81, of Benton, passed away at 4:57 a.m. on Monday, November 9, 2020, at Helia Healthcare in Benton.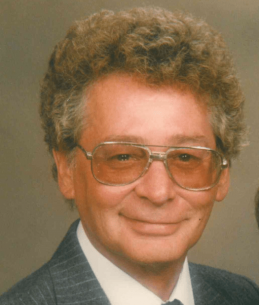 He was born on April 25, 1939, to John H. and Marilove (Southern) Scott in Taylorville, IL. On November 17, 1956, he married Gail Ida Schmidt and she preceded him in death on May 10, 2004. Jack worked for Givenrod & Lipe and Roberts & Schafer Company before starting his own business, J.R. Scott Construction and Painting. He was a very talented artist. Jack enjoyed drawing, painting, gardening and watching the St. Louis Cardinals.
Jack is survived by his six children, Gina Scott of Benton, Dean (Laura) Scott of Itasca, IL, Sandy (Ken) Blackman, Coleen (Gary) Hubbard, Michelle (Greg) Larison and Leo Scott all of Benton; twelve grandchildren, Ashley (Scott) Ori, Courtney Scott, Mary Rose Scott, Matthew Blackman, Luke Blackman, Jason Hobbie, Jennifer Hobbie, Robert Ryan Doty, Alex Thiele, Brian Scott, Nicole Heimsness and Brittney Scott; twenty great-grandchildren; two brothers, David (Aoi) Scott and Bill (Pam) Scott; one niece, three nephews and several cousins.
He was preceded in death by his parents, John H. and Marilove Scott and his wife, Gail Ida Scott.
Services have been entrusted to Pate Funeral Home, 301 S. Main St., Benton, IL.
Private graveside services will be held at Shiloh Cemetery in Whittington at a later date.
Online condolences can be given at www.patefh.com.