Beatrice B. Wilson, 78, of West Frankfort, passed away at 9:15 a.m., Monday, October 26, 2020, at Integrity Healthcare in Marion.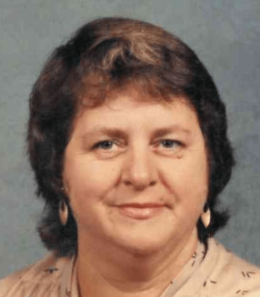 She was born on October 8, 1942, to Walter and Julia Mitchell in Jefferson City, MO. On May 14, 1972, Beatrice married Charles Wilson and he survives.
Beatrice was a loving wife, mother and grandmother. She enjoyed going shopping and traveling.
Beatrice is survived by her loving spouse of 42 years, Charles, one daughter, Jerri (Eric) Shepard; two sons, Charles Wilson and Wesley Wilson; three grandchildren, Danielle Shepard, Madison Shepard and Landon Shepard; one brother, Jessie Mitchell and one sister, Alice Lumonion.
She was preceded in death by her parents, Walter and Julia Mitchell and two brothers, Raymond Mitchell and Lindell Mitchell.
Services have been entrusted to Pate Funeral Home, 301 S. Main St., Benton, IL.
Visitation will be held on Friday, October 30, 2020, from 1:00 p.m. to 2:00 p.m. at Pate Funeral Home in Benton.
Memorials may be made to St. Jude Children's Research Hospital and will be accepted at the funeral home.
Online condolences can be given at www.patefh.com.