James Norman Isom 64 passed away Monday October 12, 2020 at his home in Christopher Illinois with his wife , son, daughter in law and special friends by his side.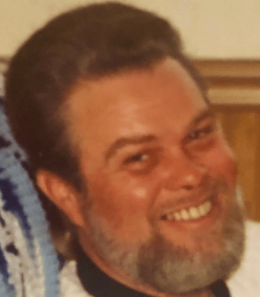 James was born July 18, 1956 to Betty Ann (Spencer) Isom. James spent most of his life working as a brick mason, he was an avid outdoorsman and loved to ride his Harley Davidson motorcycles.
James ( Jim) leaves behind his wife Carol A (Hayes) Isom , son Charlie James Isom and wife Andi Jo of Christopher IL, son Daniel Furlong and wife Shannan of Chesapeake VA, grandchildren Brandon Isom, Stephanie Isom, Gavin Price and Cannon Furlong as well as other family and friends. James is preceded in death by his mother Betty Ann Isom , sister Julie D Isom and granparents Norman and Georgia Spencer.
It was James's wishes to be cremated with no funeral service. James's wife Carol plans to hold a celebration of life gathering for family and friends at a later date. In lieu of flowers donations can be made to Gilbert's funeral home to assist in final expenses.
For more information go to our website www.gilbertfuneralhomes.com