Norman L. Leonard, 72, of Benton passed away on Sunday, October 11, 2020 in the Memorial Hospital of Carbondale.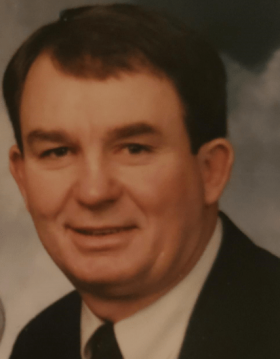 Mr. Leonard was born in Delbarton, West Virginia on May 4, 1948 the son of Wallace Elmo and Wilda Dorine (Kirk) Leonard. Norman married Gretchen (Skibo) on October 5, 1968 in Delbarton, West Virginia.
Mr. Leonard was a member of the West City Church of God, and he deeply loved his God. He dearly loved his family, they were everything to him, especially his two grandchildren. He was a coal miner, after leaving the mines he retired from Royal Brass & Hose.
Norman is survived by his wife Gretchen Leonard, of Benton; daughters Kendra Leonard, and fiancé Jeremy Noelle, of Marion, IL and Kelli Sullivan, and fiancé Travis Wyant, of Benton; grandchildren Parker Williams and Peighton Sullivan; brothers Philip Leonard, and wife Linda, of Starke, Florida and Charles Leonard, and wife Karen, of Hatfield, KY.
Mr. Leonard was preceded in death by his parents and by two sisters, Della and Stephanie.
Funeral services will be held at 1 p.m. on Wednesday, October 14, 2020 at the West City Church of God with Pastor Harol Whitlock officiating. Burial will be in the Masonic & Odd Fellows Cemetery in Benton. Visitation will be after 11 a.m. on Wednesday at the West City Church of God.
In lieu of flowers, memorials may be made to Can's Can Ministries.
During this time please observe social distancing. There will be 50 people allowed in the church at a time. The family askes that everyone attending refrain from hugging and hand shaking and masks will be required in the Church.
For more information or to send online condolences please visit www.mortonjohnstonfuneralhome.com