Robert E. "Bob" Howard, 90, of West Frankfort passed away Sunday evening, October 4, 2020 at the Herrin Hospital.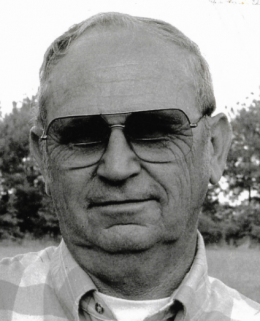 Bob was born in Bonnie, IL on April 28, 1930 the son of Samueal & Grace (Oathout) Howard.
On January 3, 1946 in Pocahontas, Arkansas Bob married his childhood sweetheart Louise Chesney. With God and love they shared 73 years of marriage.
Mr. Howard retired after 32 years of driving for UPS. Bob & his wife Louise were very active musically in several area churches for many years. Bob was a life long Cubs Fan.
Mr. Howard is survived by his wife, Louise Howard, of West Frankfort; two sons, Rich Howard, and wife Linda, of Marion, IL and Ron Howard, and wife Julie, of West Frankfort; grandchildren Brandon Howard, and daughter Nikki Furlong, Tyler Howard, and wife Kim and their children Hudson and Brody Howard, Gretchen Marks (deceased) and husband Joe, and their children Abby and Lily Marks, Ted Howard, and children Alexis and Canaan Howard, Justin Howard and his children Cameron and Briley Howard and Aaron Howard; sister-in-law Mary Ellen Hoppes.
Mr. Howard was preceded in death by his parents, a son, Robert E. "Robbie" Howard, Jr., daughter-in-law-Janet Howard, five Brothers, Hansel Howard, Harley Howard, Doyle Howard, Buck Howard and Maurice Howard, and four sisters, Fern Mendenhall, Rita Knowles, Ruth Hoots and Muriel Allen.
Funeral services will be held at 1:00 P.M. on Thursday, October 8th at the Morton & Johnston Funeral Home in Benton with Pastor Joe Daniels officiating. Burial will be in the Kirk Cemetery in Ina, IL. Visitation will be from 11:00 A.M. to 1:00 P.M. on Thursday at the funeral home.
For more information or to send online condolences please visit www.mortonjohnstonfuneralhome.com