DoLores Brincivalli, 91, of Benton formerly of Dolton, IL passed away on October 6, 2020 at the Franklin Hospital.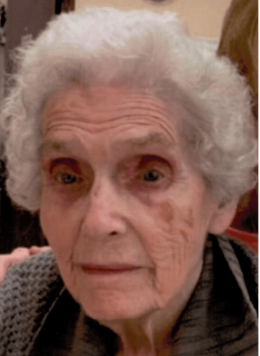 She was born on January 3, 1929 in Riverdale, IL to Louis and Evelyn (Lenover) Martens. She married Dario Brincivalli on January 10, 1948 and he preceded her in death on December 5, 1982.
She is survived by her daughters Vicki (Hal) Harrington of New Lenox, IL and Linda Dawe of Valier; three grandchildren Ray Wise of New Lenox, IL, Sean (Jodie) Dawe of Christopher and Angela (Chuck) Brown of Winchester, IL; four great grandchildren Jaden, Landree, Tyson and Carson and one sister Joan David of Tinley Park.
She was preceded in death by her parents, husband, one brother Ron Martens and son-in-law George Dawe.
She worked 26 years as a secretary at Dr. Iwanetz office. She loved her grandchildren, great grandchildren and the Chicago Cubs.
Funeral Mass will be on Saturday October 10, 2020 at 11:00 AM at the St Andrews Catholic Church in Christopher with Father Urban Osuji officiating. Visitation will be on Saturday at the church from 10:00 AM until the time of the Mass at 11:00 AM. Burial will be at St Andrews Catholic Cemetery.
In lieu of flowers donations can be made to the St Andrews Building Trust Fund. Envelopes will be available at the church.
Gilbert Funeral Home in Christopher is handling arrangements.
For more information go to our website www.gilbertfuneralhomes.com