William Jessie Burgess, 58, of Houston, Texas (formerly of Sesser, IL) passed away September 22, 2020 surrounded by his loving family.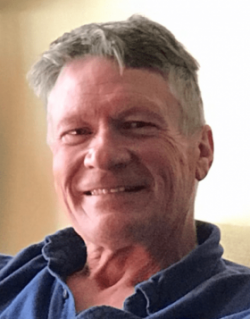 Billy was born August 18, 1962 in Herrin Illinois to James and Linda (Leeper) Burgess. He attended Southern Illinois University. In 1986 he married Joyce Lee McCann and in 1989 moved to Houston, Texas where he worked for American Realty Investors for 25 years.
Billy was preceded in death by his father, James Allen Burgess. He is survived by his mother, Linda Louise Burgess, wife Joyce Lee Burgess, daughter Jessica Elaine Burgess and James Babcock, his sister Kelly Jo (Burgess) Brown, nieces Kaitlin Pool and Mikayla and Tristan McAtee, and a large extended family of aunts, uncles, cousins and close friends.
Billy will be remembered most for his uniquely bold personality, sense of humor, his voice, his laugh, his genuine smile, and his ability to show love. He will be greatly missed and never forgotten.
A special note of gratitude to Kenneth Hatfield for his mentorship throughout Billy's career and for his outpouring of compassion and generosity through Billy's battle with cancer.