Joy Marlene Eubanks, 84, of Christopher, passed away on October 2, 2020 at the Franklin Hospital in Benton, IL.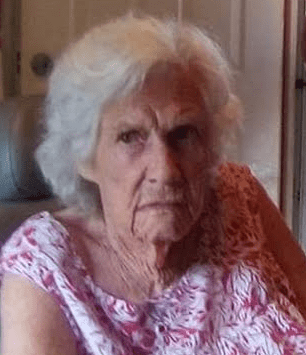 She was born on July 1, 1936 in Valier, IL to Nixon Isaac and Mary Velma (Rains) Key. She married Rutherford Eubanks and he preceded her in death.
She is survived by her children Penny Rice of Valier, Linda Orr of Buckner, Rutherford "Pete" (Jennifer) Eubanks of Logan, Judy (Glendell) Gosnell of Coello, Becky (Leroy) Cook of Christopher, Tammy (Bob) Flood of Mulkeytown, Danny Eubanks of Benton, Vicky (Mike) Powinski of Valier and Frankie (Mike) Hill of Minnesota; several grandchildren, great grandchildren and great great grandchildren; three sisters Naomi Maceri of Zeigler, Bonnie Fasig of Herrin and Kim Key of Christopher.
She was preceded in death by her parents, husband, one daughter Sherry Phillips, one son Stephen Eubanks, two grandchildren Patricia Eubanks and Timothy Eubanks and five siblings Frank Key, Doye Miner, Gary Key, Terry Key and Nixon Key.
Graveside services will be on Tuesday October 6, 2020 at 11:00 AM at the Harrison Cemetery in Buckner, IL with Brother Tom Conner officiating. Friends and family are asked to meet at the cemetery.
Gilbert Funeral Home in Christopher is in charge of arrangements.
For more information go to our website www.gilbertfuneralhomes.com