Glen D. Winemiller, 69, of Macedonia passed away peacefully at home Wednesday evening, September 30, 2020.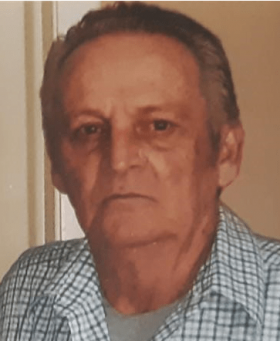 Glen was born in Whittington, IL on February 1, 1951, the son of William & Lillian (Whittington) Winemiller.
Mr. Winemiller was a member of the Benton Eagles for 22 years. He loved his kids. He loved to hunt and watching cowboy movies.
Glen is survived by his wife of 40 years, Christine Winemiller; four daughters, Tony Winemiller, Dawn Winemiller, Amy Giroux, and husband Steven and Angela Stevens; 19 grandchildren; two great-grandchildren; one brother, Delbert, and wife Sheri; four sisters, Shirley Glowacki, and husband Richie, Betty Tucker, and husband George, Susan Brooks, and husband Charles and Diane Denton. He is also survived by many nieces and nephews.
Mr. Winemiller was preceded in death by his parents, five Brothers, three sisters, two grandchildren and 1 stepson.
Funeral services will be held at 2:00 P.M. on Tuesday, October 6th at the Morton & Johnston Funeral Home in Benton with Pastor Don Bullard officiating. Burial will be in the Knob Prairie Cemetery in Akin. Visitation will be from 11:00 A.M. to 2:00 P.M. on Tuesday at the funeral home.
For more information or to send online condolences please visit www.mortonjohnstonfuneralhome.com