Jerry Lee Gossett, 68, of Sesser, IL, passed away September 14, 2020 following a battle with lung cancer.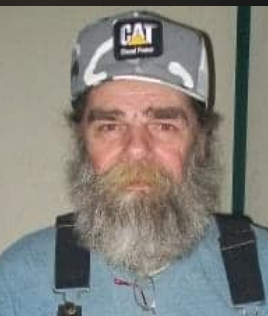 Jerry was born July 20, 1952 at Miner's Hospital in Christopher, IL, the son of Stanley Lee Gossett and Betty Jo (Snyder) Gossett.
Jerry was a 1971 graduate of Sesser-Valier High School and a veteran of the United States Army, where he proudly served for two years. He worked as a coal miner for several years with Freeman United Coal Company and also as a carpenter.
Jerry is survived by two sons, Jeremy, and wife Jennifer, of Caseyville, IL and Joshua, and wife Kimberly, of Christopher, IL; grandchildren Chasity, Sophia, Cody, Grady, Kelsey and Rachael; great-grandchildren Ryker, Kayson and Amelia. He is also survived sisters Rhonda Skurat, of Christopher and Sandra Gossett, of Carbondale and many nieces, nephews and friends.
He was preceded in death by his parents, Stanley and Betty Gossett and one sister, Debra Gossett.
It was Jerry's wish to be cremated and a Celebration of Life Memorial service will be held at a later date. The family would like to thank all those who offered prayers and support during Jerry's illness and passing.