JoAnn Marie Ohms, 83, of Sesser, passed away on September 11, 2020 at her home.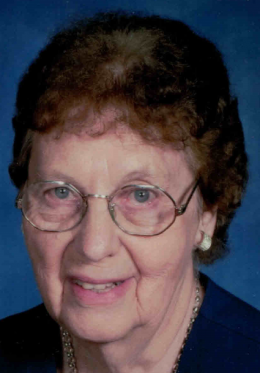 She was born on November 10, 1936 in Randolph County, IL to Leo and Elsie (Schiebel) Gaertner. She married Otto Ohms on May 30, 1956 and he survives of Sesser.
She is also survived by her children Alan Ohms of Redbud, IL, Don (Becky) Ohms of Sparta, IL and Julie (Don) Heine of Sesser; grandchildren Amanda (Josh) Searby, Victoria (Eric) Halfacre and Leo Ohms; step-grandson Greg Lashbrook; four great grandchildren Atlas, Zoe, Jonah and Scout.
She was a member of the St Mary's Catholic Church of Sesser. She had worked in the family's upholstery business and had also worked at the Redbud Hospital.
Funeral services will be on Tuesday September 15, 2020 at 11:00 AM at the Brayfield-Gilbert Funeral Home in Sesser, IL with Father Urban Osuji officiating. Visitation will be on Tuesday from 9:30 AM until the time of the service at 11:00 AM. Burial will be at the St Pius Cemetery in Walsh, IL following the service at the funeral home.
In lieu of flowers donations can be made to Hospice of Southern Illinois and will be accepted at the funeral home.
For more information go to our website www.gilbertfuneralhomes.com