Charles N. Edwards, 85, of Macedonia, IL passed away Thursday morning, Sept. 10, 2020 at Memorial Hospital in Carbondale.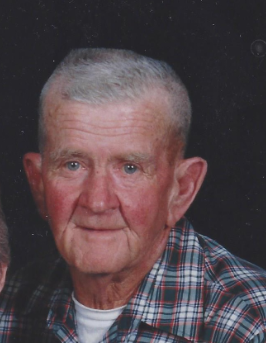 He was born in Macedonia, IL on May 8, 1935, the son of Noble & Evelyn (Vanhorn) Edwards.
He married Sue (Dethrow) on Feb. 3, 1957.
Mr. Edwards was always there to help others. He loved his friends and family, horses and farming. He never met a stranger. Mr. Edwards was a loving husband, father, grandfather and great grandfather. He was a member of Liberty Baptist Church. He was a 50-year member of the Masonic Lodge & Eastern Star.
Mr. Edwards is survived by his wife, Sue Edwards; three daughters, Judy Courter, and friend Gary Ehrhart, Joyce Hawkins, and husband Mike and Jennifer Ehrhart, and husband Mike; grandchildren Michele Gulley, Timothy Courter, and wife Melissa, Alicia Courter, Tammy Filkins, and husband Dave, Josh Hawkins, and wife Jennifer, Katie Bonsack, and Frank Akin, Jarret Bonsack, Kyle Bonsack; great-grandchildren Kolton Gulley, Gage Clark, Jaden Courter, Laney Courter, Kaylyn Courter, Brinley Montgomery, Adyson Filkins, Selena Filkins, Antonio Filkins, Jonah Filkins, Westyn Hawkins and Lily Akin; a cousin who was like a brother, Melvin Edwards.
Mr. Edwards was preceded in death by his parents, by a brother and a sister.
Masonic Rites will be conducted at 1 p.m. Saturday, Sept. 12, 2020 at the Morton & Johnston Funeral Home in Benton with a funeral service to follow with Pastor Derrick Cairel officiating. Burial will be in the Edwards Farm Cemetery in Macedonia. Visitation will be after 10 A.M. Saturday at the funeral home.
We ask everyone attending the services to practice social distancing. We are limited to 50 people in our building at a time, and everyone attending is encouraged to wear a mask.
For more information or to send online condolences please visit www.mortonjohnstonfuneralhome.com