Norman Ernest Brown, 78, of Marion, passed away on Saturday September 5, 2020 at Heartland Regional Medical Center in Marion.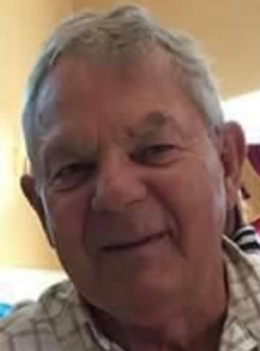 He was born on March 14, 1942 in Mulkeytown to Louie and Helen (O'Dell) Brown. He married Sheila (Atchison) Brown on November 29, 1963 and she survives of Marion.
He is also survived by his children Pamela Sue Quinn of Barnhart, MO, Debra Kay Wilson of Johnston City, IL and Sherry Don Campbell of Marion; grandchildren Melissa (Chris) Bourque, James (Summer) Quinn, Stephanie (Jake) Page, Sammie Wilson, Ashleigh Rea Campbell, Jobi Ray Hart and Norman Jacob Campbell; great grandchildren Jersey, Journey, Jakson, McKenna, Nico and James; two sisters Donna Stritzel of Hillsboro, IL, Brenda Brown of Millstadt; one brother Roger (Jan) Brown of Mulkeytown.
He was preceded in death by his parents and one brother-in-law Daniel Stritzel.
He was a United States Army Veteran and President of the National Mine Electrical Group. He was also a Deacon of the Heartland Christian Church in Marion.
He enjoyed fishing, gardening and especially spending time with his family and friends.
Graveside services will be on Thursday September 10, 2020 at 11:00 AM at the Mulkeytown Cemetery with Pastor Greg Gibbs officiating. Visitation will be on Wednesday September 9, 2020 from 5:00 PM until 8:00 PM at the Gilbert Funeral Home in Christopher. Burial will be at the Mulkeytown Cemetery in Mulkeytown, IL.
In lieu of flowers donations can be made to the Heartland Christian Church in Marion. Envelopes will be available at the funeral home.
For more information go to our website www.gilbertufneralhomes.com