Terry Lynn "TL" Stowers, 74, of Benton, passed away at 1:51 p.m., on Saturday, July 25, 2020, at Barnes-Jewish Hospital, St. Louis, MO.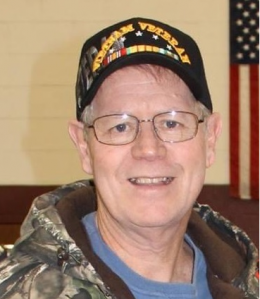 He was born on July 14, 1946, to Floyd and Faye (Hammonds) Stowers in Benton, IL. On June 12, 1971, he married the former Marcia Davis. Mr. Stowers was a United States Marines Veteran serving during the Vietnam War. He worked at the Waltonville Orient #3 Mine and Farmersville Crown #3 Mine for 22 years.
Terry was a member of West City Baptist Church, Benton, VFW Post 2671, U.M.W.A. Local 12 and Local 9111. He was a loving and devoted husband, father and grandfather. TL was an avid reader, enjoyed his TV shows, the outdoors and spending time in Pope County, tinkering with electronics, cars, tractors, he was known as Mr. Fix It. Terry had a smile on his face and never knew a stranger.
Mr. Stowers is survived by his loving spouse of 49 years, Marcia L. Stowers; one son, Derek Stowers and wife Sarah of Benton, IL; three grandsons, Logan Stowers, Lenox Stowers and Lance Stowers; one sister, Brenda Welborn, Marion, IL; one brother, Lindell Lee Stowers and wife Marty of Mt. Vernon, IL.
He was preceded in death by his parents and three sisters.
Funeral arrangements have been entrusted to Pate Funeral Home, 301 South Main St., Benton, IL.
A Memorial Gathering will be held on Sunday, August 2, 2020, from 1:00 to 3:00 p.m., at Pate Funeral Home.
Memorial contributions may be made to the Hammonds Cemetery, Disabled American Vets or to the donor's favorite charity, and will be accepted at the funeral home.
Online condolences can be given at www.patefh.com.