Diane Pemberton Keith, 76, of Benton, IL, passed away at 1:30 p.m. on July 22, 2020, at Memorial Hospital in Carbondale, IL.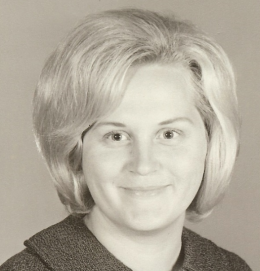 She was born on September 12, 1943, to Stanley and Geneva (Williams) Pemberton in Benton, IL. Diann married Robert Merrill Keith on August 10, 1968 and they were married for 51 years. She loved him infinitely.
Diann's purpose in life was to love, care for, and educate children. She obtained a Bachelor's and Master's degree in education from Southern Illinois University in Carbondale. She fulfilled her purpose each day of her life through her love and support for her children, nieces and nephews and the many children whose lives she changed for the better during her 34 years as an educator.
Over those 34 years, Diann taught school in Rantoul, IL, Austin, TX, and Benton, IL. She served as a teacher of Special Education students, Kindergarteners, and First Graders, among other assignments.
Diann is survived by her loving husband Robert and her beloved dog Pepper, both of Benton, IL; a daughter, Heather Keith of Findlay, OH, a son, Dan Keith and his partner Caitlin Crolley of Asheville, NC; brothers-in-law Robert Gariepy of Benton, IL, Kevin (Kristi) Josephson of Onalaska, WI, Scott (Roberta) Josephson of Minneota, MN, sisters-in-law Kindra Pemberton of Macendonia, IL, Deanna (Ron) Graham of Fergus Falls, MN and Jyl Josephson (Jim Nelson) of Jersey City, NJ. She is also survived by many nieces and nephews, and great-nieces and great-nephews, whom she was very proud of and loved deeply.
She was preceded in death by her parents, Stanley and Geneva Pemberton, her brother, John Pemberton, and her sister, Norah Jane Gariepy.
Services have been entrusted to Pate Funeral Home, 301 S. Main St. Benton, Il.
Visitation will be held on Sunday, July 26, 2020, from 5:00 to 7:00 p.m., at Pate Funeral Home.
Funeral Services will be held at 10:00 a.m., on Monday, July 27, 2020, at Pate Funeral Home, with Rev. Kurt Sanders officiating.
Burial will take place following services at Masonic and Odd Fellows Cemetery in Benton, IL.
Phase 4 guidelines will be in effect. We are limited to 50 people in our building at a time. We ask that everyone wears a mask and please use social distancing guidelines.
In lieu of flowers, memorials may be made to the Benton West City Ministerial Alliance Food Pantry, and can be collected at the funeral home, or mailed to BWCMA, P.O. Box 934, Benton, IL 62812.
Online Condolences can be given at www.patefh.com