In Loving Memory: Dallas Marvin Houseworth, 81, peacefully left this world for his Heavenly Home on Monday, July 20, 2020. Dallas loved the outdoors and enjoyed watching deer, rabbits and horses playing in the fields near his home.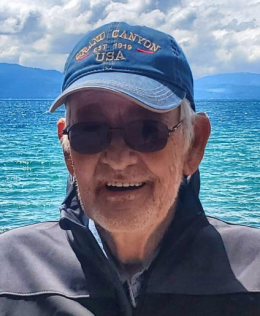 Dallas honorably served his county as a member of the United States Army.
Dallas was born August 15, 1938 to James and Lucille Houseworth. He married Brenda Sullivan on September 11, 1973. He is survived by Brenda, his sons Charles (Linda), Brandon (Tracy) and Brent (Ann). He has 5 grandchildren and 4 great-grandchildren.
Dallas' services will be held at the Johnston Funeral Home in Ina, Illinois on Saturday, July 25, 2020. The showing will be from 10am – 1pm, with the service immediately following. Pastor Brandon Houseworth will preside. Burial will be at the Williams Chapel Cemetery. We are limited to 50 people in the building at a time. If you are planning on attending the services it is asked that you practice social distancing and that you wear a mask.
For more information or to send online condolences please visit www.johnstonfuneralhome.com