Phyllis J. Crider, 71, of Benton, passed away at 4:46 a.m., on Saturday, July 18, 2020, at Herrin Hospital.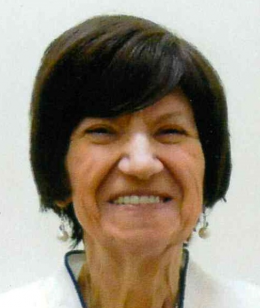 She was born on September 15, 1948, at home, R.R. 2, in Thompsonville, IL. She was the daughter of Jim and Roxie (Duckworth) Reed, along with her siblings, James Everette Reed, Norma Jean (Reed) Lance, Mary Louise (Reed) Brown and Bobby D. Reed. She married Jack Crider on April 3, 1971, in Mt. Vernon. They were blessed with 49 years of marriage. Together they had two daughters and one son, Rhonda, Jacque and Mark.
Mrs. Crider is survived by her husband, Jack E. Crider; daughters, Rhonda K. Crider and fiancé Mike Matzker, of Benton, Jacque R. Farr, and husband, Dempsey Farr Jr. of Benton and son Mark A. Crider of Marion; grandchildren, Torey Pulliam and wife Raquel of Sesser, Ricky Corn and wife Haley of Benton, Tarron Pulliam and wife Makayla of Benton, Dustin Hayes of Benton, Brittany Patterson and husband Sean of Hinesville, GA, Mady Wallace of Benton, Travis Richardson of Dix and Tabor Pulliam of Benton; great-grandchildren, Tayleigh and Lucy Pulliam, August Rich, Peyton and Zaiha Pulliam, Tyson Farr, Carson White, and Easton Corn; a brother, Bobby D. Reed and wife Mary Lou of Hendersonville, TN, their children, Rick Reed and Julie Angel (Zachary) Bruce and one sister, Mary Brown of Benton, her children, Alicia Graves, Doug (Clyde) Barnhill and Rodney Barnhill; nephews, Jamie, John and Joel Reed and nieces, Becky (Reed) Hillis and Sharon Lance; and several great-nieces and great-nephews, and cousins.
She was preceded in death by her parents, Jim and Roxie Reed; one brother, James Everette Reed and wife Carolyn; one sister, Norma Jean (Reed) Lance and husband Roscoe Lance; two brother-in-laws, Clyde Barnhill and Eugene Brown; one nephew, Terry Zachary; and one great-nephew, Scott M. McDonough.
Mrs. Crider was a member of the Benton Church of God/New Life Church for 40 years. Her greatest joy was spending time with her family, singing, writing songs, short stories and poems. She was dearly loved and will be missed by all who knew her.
Services have been entrusted to Pate Funeral Home, 301 S. Main St., Benton, IL.
Visitation will be held Wednesday, July 22, 2020, from 5 p.m. to 7:00 p.m., at Pate Funeral Home.
Funeral services will be held on Thursday, July 23, 2020, at 10:00 a.m., at the Pate Funeral Home, Benton, IL, with Earl Minson, officiating. Burial will follow funeral services at Brady Cemetery, Akin, IL.
Phase 4 guidelines will be in effect. We are limited to 50 people in our building at a time. We ask that everyone wears a mask and please use social distancing guidelines.
Memorials may be made in Mrs. Crider's honor to the Alzheimers Association and will be accepted at the funeral home.
Online condolences can be given at www.patefh.com.