Cynthia Jean Sims, 84, of Mulkeytown, passed away on June 25, 2020 at her home.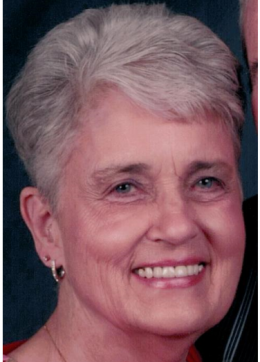 She was born on November 1, 1935 in Mulkeytown, IL to Val and Mary (Etherton) Norris. She married Carl Sims on April 28, 1951 in Pocahontas, AR, together they enjoyed 69 years of marriage and he survives of Mulkeytown.
She is also survived by her children Glenn (Susan) Sims of Mukwonago, WI, John (Laurel) Sims of Waltonville, IL, Arlie (Robert Kokott) Sims of Chicago, IL, Carla Sims of Centralia, IL and Mary (Michelle Leeper) Sims of Christopher; several grandchildren, great grandchildren and great great grandchildren and one sister Caroline Conner of Christopher.
She was preceded in death by her parents, step-mother Laura (Swisher) Norris, one son Thomas N. Sims and one sister Mildred Mannino.
Graveside services will be on Sunday June 28, 2020 at 3:00 PM at the Ward Cemetery in Mulkeytown with Pastor Bill Wiggs and Zip Biby officiating. Burial will be at Ward Cemetery in Mulkeytown.
In lieu of flowers donations can be made to the Ward-Greenwood Cemetery Association and will be accepted at the funeral home.
Gilbert Funeral Home in Christopher is handling arrangements.
For more information go to our website www.gilbertfuneralhomes.com