William Arthur "Sonny" Bunton, 86, of Sesser, passed away on June 2, 2020 at Memorial Hospital of Carbondale.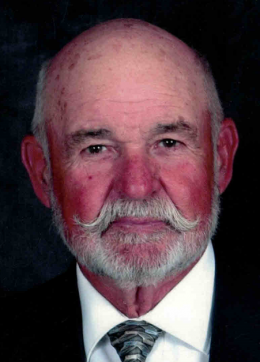 Sonny was born Sept. 7, 1933 in Sesser to Eddie and Marie (Clapp) Bunton. On Sept. 4, 1955 he married Marjorie L. (Thompson) Bunton, to this union three children were born, W. Ralph (Cathy) Bunton, Virginia F. McCann and Mona L. (Mark) Lappin.
He was Papaw to 8 grandchildren, Rachel (Cory) Bailey, Ross (Liz) Bunton, Matthew (Brittany) Lappin, Jared Blaylock, Josh (Jenny) Bunton, Marcus (Reed) Lappin, J.B. McCann and Jake (Britt) McCann, 12 great grandchildren and 1 great, great grandchild. Sonny proudly serviced his country in Korea and Japan in the Army.
He was a lifelong member of Bear Point Free Will Baptist Church. A 62-year member of Sesser-Goode Masonic Lodge and worked at Old Ben #21 for 33 years. His high school motto was "Be willing and ready to help" served him his whole life. He never met a stranger and was a champion "roadkill" (tools, sunglasses, etc.) scavenger.
Sonny had many great friends and neighbors and the family would like to thank all those who checked up on him in past few years. He is preceded in death by his parents, his sister Darline (Harry) McNeil, and several other family members.
Private graveside services will be held at Maple Hill Cemetery in Sesser. The family would like to thank the staff at SIH hospital for their compassion and care. Brayfield-Gilbert Funeral Home in Sesser is in charge of arrangements.
For more information go to our website www.gilbertfuneralhomes.com