Donna (Dossett) (Wallace) Grogan, 86, of Valier, IL passed away peacefully on May 16, 2020, at Stonebridge Nursing Center in Benton, IL.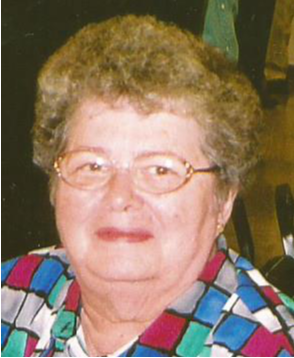 She was born in Princeton, IN on Jan. 1, 1932. She was one of two children born to Marlin and Doris (Rumble) Dossett.
She graduated from Princeton High School 1951. She worked at the Gibson County Recorders office and Lynn Gas in Princeton before moving to Valier, IL.
Donna was preceded in death by her parents.
She is survived by her two sons, Ricky Robinson (Sharon), Benton, Illinois, and Mark Robinson (Laura) Ellettsville, Indiana; brother, David Dossett, Bellingham, Washington; four grandchildren, four great grandchildren, one niece, two nephews and several great nieces and nephews.
Donna will be laid to rest in a private family service at Maple Hill Cemetery in Sesser, IL.
Brayfield-Gilbert Funeral Home in Sesser is handling arrangements.
For more information go tour website www.gilbertfuneralhomes.com