Carl Edward Garascia, 83, passed away on Wednesday May 13, 2020 at Benton Healthcare and Rehab.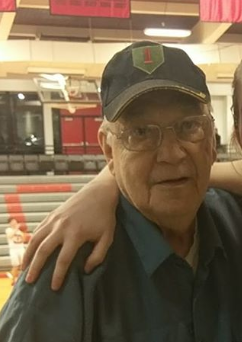 He was born on March 5, 1937 in Sesser to Charles "Pappy" and Anna Jean (Fornear) Garascia. He married Evelyn (Brown) Garascia and she preceded him in death, he then married Ruth Ann (Kellerman) Garascia and she preceded him in death.
He is survived by his children David (Sheri) Garascia of Sesser, IL, Mike (Lauri) Garascia of Virginia, Steve (Debbie) Bigham of Bartlesville, Ok and Sarah Bigham of Knoxville, TN; grandchildren Caleb, Brooke, Hannah, Katie, Jordan and Jared; and four great grandchildren.
He was preceded in death by his parents, 1st wife, 2nd wife, one son Marc Garascia, one great granddaughter and one brother David Garascia.
He was Veteran serving in the United States Army. He was a Coalminer and a member of the UMWA.
Private graveside services will be held at the Maple Hill Cemetery in Sesser, IL.
Brayfield-Gilbert Funeral Home in Sesser is handling arrangements.
For more information go to our website www.gilbertfuneralhomes.com