Edwin "Ed" C. Russell, 72, of Mulkeytown, passed away at 12:40 p.m., on Thursday, May 7, 2020, at the Benton Rehabilitation and Health Care Center.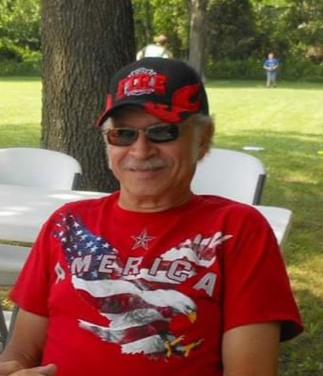 He was born on September 11, 1947, to Edwin and Mary (Stewart) Russell in Terre Haute, IN.
Mr. Russell was a member of the West City Church of God.
Ed was a loving brother, father, grandfather and great-grandfather. Throughout Ed's life he had a passion for helping others, he retired with 55 years of faithful dedication serving many communities in fire service. At the end of his fire service career he was a Captain at the Buckner Fire Department. If you couldn't find Ed at his residence you would find him faithfully at the fire department, training, washing and performing maintenance on the fire fighter apparatus, cleaning the fire house and taking care of up keep, giving tours to children, or simply spending time with his fellow fire fighters which he considered family.
Edwin is survived by his four children, Angela Henderson and husband Jahavich, Leslie Allen and husband Lewis, Eddie Russell, and Daniel Russell and wife April; a brother, the Rev. Gerald Russell and wife Annie; and many grandchildren and great-grandchildren.
He was preceded in death by his parents, Edwin Howard and Mary Jennetta Russell.
Funeral Arrangements have been entrusted to Pate Funeral Home, 301 South Main Street, Benton, IL.
Per Ed's wishes cremation will take place and a memorial service will be held at a later date.
Memorial contributions may be made to the Buckner Fire Department, 207 Main Street, Buckner, IL. 62819.
Online condolences can be given at www.patefh.com.