Doris J. Mabry, 86, of Benton, passed away at 1:15 a.m., on Sunday, May 3, 2020, at the Helia Care Center in Energy, IL.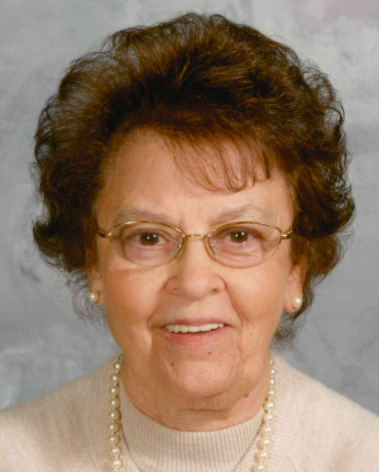 She was born on June 2, 1933, to Lawrence and Gladys (Wooldridge) Clifton in Mt. Vernon, IL. Doris worked in data entry in the Computer IT department for Franklin Hospital for 26 years, retiring in 1998. On August 2, 1952, she married James Lee Mabry, and he preceded her in death on June 4, 2002.
She was a member of the North Benton Baptist Church. Doris was a loving mother, grandmother and great-grandmother. She enjoyed traveling, going shopping, socializing and going out to eat. She also loved her pets.
Doris is survived by her loving children, Gary L. (Pam) Mabry and C. Larry (Valerie) Mabry; two grandchildren, Brea (Cliff) Thomas and Brian (Steph Schaaf) Mabry; two great-grandchildren, Olivia Thomas and Avery Thomas; special friend, JoAnn Nuenswander and several nieces, nephews and cousins.
She was preceded in death by her parents, Lawrence and Gladys Clifton and her husband, James Lee Mabry.
Services have been entrusted to Pate Funeral Home, 301 S. Main St., Benton, IL.
Private graveside services will be held on Thursday, May 7, 2020, at 1:00 p.m. at the Masonic and Odd Fellows Cemetery, Benton, IL, with the Rev. Mark Minor, officiating.
Memorials may be made to the American Heart Association, American Diabetes Association or the Benton Ministerial Alliance, and can be mailed to the funeral home.
Online condolences can be given at www.patefh.com.