Robert "Butch" Spain, 73, of Waltonville, IL passed away Thursday morning, March 26, 2020 at his home.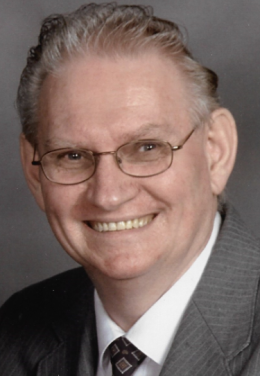 Mr. Spain was born in Franklin County, IL on October 2, 1946, the son of Homer & Mary Ann (Harrell) Spain. His foster parents were Harold and Louise Braden.
He married Connie R. (Hicks) on June 19, 1971.
Mr. Spain was a member of the UMWA & the Mt. Vernon Free Will Baptist Church. He was blessed with a bilateral lung transplant on June 17, 2006.
Mr. Spain is survived by his wife, Connie Spain, of Waltonville, one son, Robert "Bob" Spain, Jr. and Erica Huntman, of Waltonville; one daughter, Penny Wright, and husband Jeremy, Granite City, IL; five grandchildren, Maranda Spain, Austin Spain, Andrew Wright, Jackson Wright and Ahna Wright; great-grandson, Weston Spain-Avants; four sisters, Helen Davis, and husband, Richard, of Benton, IL, Sue McGill, and husband Gary, of Benton, Linda Taylor, of Junction, IL and Louise Minton, and husband Alan, of Christopher, IL; one brother, Charles Spain, of Benton; sister-in-law Jan Spain, of Du Quoin, IL; aunt Jenny Lee Braden, of Benton, mother-in-law Maxine Hicks, of Waltonville; brother-in-law Mike Hicks, of Waltonville; several nieces and nephews.
Mr. Spain was preceded in death by his parents, foster parents, two brothers and one sister in infancy; one brother, Paul Spain, and by his father-in-law-the Rev. Clifford Hicks.
Private Services will be held.
A Celebration of Life Service will be held at a future date.
In lieu of flowers, memorials may be made to the Spain family.
For more information or to send online condolences please visit www.johnstonfuneralhome.com