Bettie Mary Lee Stephenson, age 82, of Almo, Kentucky, died on Monday, March 23, 2020, at her home, due to natural causes.
Mrs. Stephenson was born in Christopher, Illinois on July 7, 1937. Mrs. Stephenson before retiring was employed at Barnes Hospital in St. Louis, Missouri, more recently she worked at Jakel in Murray. She was of the Lutheran Faith.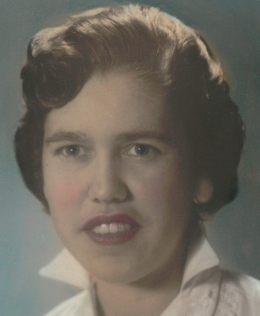 Mrs. Stephenson was preceded in death by her father, Oscar Walker; her mother, Frances (Smith) Walker Bateman; her husband, James H. Stephenson, who died in 1971; and by one brother, Ray Walker. Mrs. Stephenson is survived by one son, Harold Stephenson and wife Vicky of Almo, Kentucky; one sister, Carol King and husband Kenny of Zeigler, Illinois; one brother, Gene Walker and wife Dina of Chillicothe, Illinois; two grandchildren, Harry Stephenson and Nicole Parker and husband Justin all of Murray; as well as one great – grandchild, Lola Parker of Murray; as well as a sister-in-law, Connie Walker of Murray; also several nieces and nephews.
Due to the current events surrounding the viral pandemic of the coronavirus, the Stephenson family will have a private visitation and graveside service to respect the government guidelines.