Raymond Oral Furlow, 84, of Benton, passed away at 11:45 a.m. on Sunday, March 22, 2020, at the Mt. Vernon Health Care Center.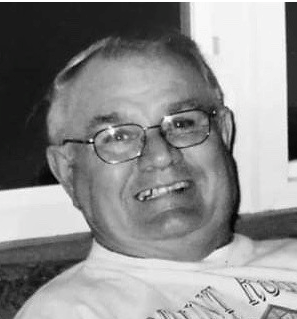 He was born on August 26, 1935, to Melvon and Nora May (Flatt) Furlow in Christopher, IL. Mr. Furlow was a United States Army Veteran. Raymond was the owner and operator of Furlow Excavating for 35 years. On June 27, 1958, he married Betty Adams and she survives.
Mr. Furlow was a member of the First Methodist Church in Benton. Raymond was a loving husband and father. He loved traveling in their motor home.
Raymond is survived by his loving spouse, Betty, one son, Adam Furlow; one sister, Thelma Creamer; sister-in-law, Beverly Arnold; and four nieces & nephews, Debbie Hanson, Bonnie Arnold, Pat Arnold and Mike Arnold.
He was preceded in death by parents, Melvon and Nora May Furlow, one son, Michael R. Furlow, and two brother-in-laws, Michael Creamer and Jack Arnold.
Services have been entrusted to Pate Funeral Home, 301 S. Main St., Benton, IL.
Burial will take place at Harrison Cemetery, Buckner, IL. Services are private.
Memorials may be made to the Alzheimer's Association and mailed to the funeral home.
Online condolences can be given at www.patefh.com.