Wanda Sue Darr, 71, of West City, Illinois, passed away peacefully on March 18, 2020, at the home of her daughter in rural Carbondale, Illinois, surrounded by her loving family.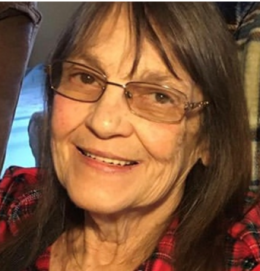 Sue was born on December 1, 1948 in Christopher, Illinois to Stanley and Lillie Lee (Wilson) Teffertiller. Sue married James Douglas (JD) Darr on September 10, 1983.
Sue is survived by her devoted husband, JD, of West City; her mother Lillie Sapino of West City; daughters: Christina (Steven) White of Elgin, Jan (Lynn) Bush of Carbondale and Tara (Darren) Myers of Savoy; son: Ryan (Stephanie) Darr of Carlyle; grandchildren: Shelby Bush of Normal, Leyton (Jessica) Bush of Carbondale, Marc White and Lauren White of Elgin, Caleb Darr and Riley Darr of Carlyle, Andrew Myers, Jacob Myers and Jackson Myers of Savoy; great-granddaughter: Charlotte Bush of Carbondale; brother: Wayne (Patsy) Teffertiller of Tamaroa and several nieces and nephews.
Sue was preceded in death by her father: Stanley Teffertiller, step-father: Joseph Sapino and sister: Joy Rohde.
Sue was a nurturing and caring soul, and worked as a registered nurse for more than 30 years. She retired in 2010 after working at Good Samaritan Hospital in Mt. Vernon, IL for many years. Sue also worked as a coal miner at the Freeman United Coal Mining Company, at both Orient No. 3 and Orient No. 6 mines in Waltonville, IL.
Sue loved spending time with her grandchildren and great-granddaughter, Charlie. She and JD also cherished the bonds of friendship made through their affiliation with the Stormriders MC for 40 years.
A private family visitation service will be held with burial immediately following, with services entrusted to Gilbert Funeral Home in Christopher, IL.
For more information go to our website www.gilbertfuneralhomes.com