On the morning of Monday, February 3, 2020, William "Bill" Todd, loving partner and father of one, passed away peacefully in his bed at the age of 61. Bill was born on June 11, 1958 in Benton, Illinois to Charles Kenneth Todd and Laura Joyce (Filkins) Todd.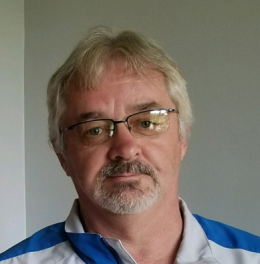 Bill had worked at Continental Tire in Mt. Vernon, Illinois for the past fourteen years and was formerly employed with Maytag in Herrin, Illinois. He was an avid sports fan and loved golf, basketball, and spending time with the special people in his life. If you couldn't find Bill, you could count on him being at the golf course getting a round in whenever he could. He will be deeply missed by his son, who accompanied him on many of those rounds.
"While I write this I am reminded of the love my Dad gave to me my entire life. As with everyone, there were times of strain between the two of us, but through everything I knew how much he loved me. Over the last fifteen years our relationship grew more than I could have ever imagined. I will miss him so much for the rest of my life and I hope he really knows how special he was to me."
Bill was preceded in death by his father, mother, and sister, Mary Ellen Williams. He is survived by his long-time partner Therese Cline (and her children Bryan Cline and Kaylee Cox) who will always remember Bill as "my best friend and a wonderful father figure to my children.", his son Jeremy (Kelly) Todd, and his brother Les (Lisa) Todd along with several loved aunts, uncles, cousins, nieces, and nephews.
A Memorial Service will be held on Saturday, February 15, 2020 at 10:30 A.M. at Hughey Funeral Home in Mount Vernon, Illinois. Memorials may be made to the Todd Family in care of Jeremy Todd.
Call Hughey Funeral Home at 618-242-3348 or visit hugheyfh.com for further information.