Susan Renee Phillips-Rizor, 47, of Santa Fe, NM, passed away on Saturday, February 8, 2020, in Tulsa, OK, from injuries sustained due to an automobile accident.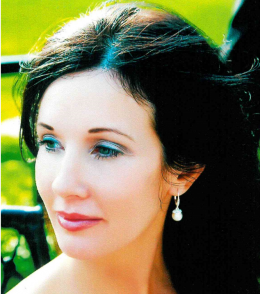 She was born on January 29, 1973, to Maurice and Carol (Runnels) Phillips in Benton, IL. Susan married J Scott Rizor and he survives.
Susan was a loving daughter, sister, mother and wife. She was an amazing Artist specializing in abstract paintings. Susan loved interior design, world travel and fine dining. She enjoyed being in the company of family and good friends.
She is survived by her loving spouse, J Scott Rizor, two sons, Reagan Hall and Jackson Hall; two daughters, Kenzie Rizor and Kassidy Rizor; two brothers, Tom (Leo Leonardo) Phillips and Jerry (Mendi) Phillips; one sister, Elizabeth (Todd) Grounds; one brother-in-law, Robb (Jamiey) Rizor; father and mother-in-law, Joe and Claudia Rizor; special friends, Terri McCarty, Sharmin Cawood, and Susan Budlong; and her beloved companion, Buddy.
Services have been entrusted to Pate Funeral Home, 301 S. Main St., Benton, IL.
Visitation will be held Saturday, February 15, 2020, from 9:30 a.m. to 12:00 p.m., at Pate Funeral Home, Benton, IL.
Funeral services will be held on Saturday, February 15, 2020, at 12:00 p.m., at the Pate Funeral Home, Benton IL with Pastor Kurt Sanders, officiating.
Memorials may be made to the Second Chance Rescue of Franklin County, 602 Joplin Street, Benton, IL. 62812 or Shriners Hospital at www.shrinershospitalsforchildren.org and will also be accepted at the funeral home.
Susan's family would like to express their appreciation for all the support and prayers they have received from family and friends during this difficult time.
Online condolences can be given at www.patefh.com.