Richard "Rick" James Tygett, 75, of Sesser, passed away on February 7, 2020 at the Franklin Hospital.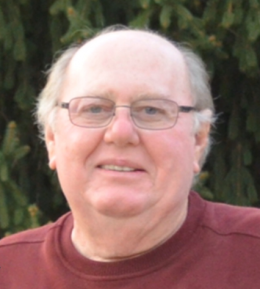 He was born on March 3, 1944 in West Frankfort, IL to James and Viva (Mabry) Tygett. He married Mary (Eurgil) Tygett on December 22, 1967 and she survives of Sesser.
He is also survived by his children Michele (Ed) Epplin of Troy, IL, Jennifer (Craig) Zinzilieta of Benton, Tim (Allison) Tygett of Palos Hills, IL, and Michael Tygett of Sesser; grandchildren Luke Epplin, Alexis Epplin, Lauren Zinzilieta, Jake Zinzilieta, Emma Zinzilieta, Timothy Tygett and Zachary Tygett.
He was an avid car guy and loved his family. He was an Army Veteran and was a Federal Mediator.
Funeral services will be on Thursday February 13, 2020 at 11:00 AM at the Brayfield-Gilbert Funeral Home in Sesser with Rev. Monsignor Daniel Jurek officiating.
Visitation will be on Wednesday February 12, 2020 from 5:00 PM until 8:00 PM and on Thursday from 9:00 AM until the time of the service at 11:00 AM. Burial will be at Maple Hill Cemetery in Sesser.
For more information go to our website www.gilbertfuneralhomes.com