If there's a single thought behind today's offering it can be found in a phrase that my late mother used often: 'You pay for your raising.'
As a youngster growing up in Sesser I learned that for some people life is a daily struggle, a battle against demons they can't control and that they sometimes lose against. I learned that by watching my Uncle Paul – a man who literally drank himself to death at age 40 and a man that most people would have referred to as the 'town drunk.'
Looking back I couldn't argue with that assessment of him. However, I also remember seeing pictures and hearing family members tell stories about the man he was long before alcohol destroyed his appearance, his looks and his ambition. Once he was a decorated Navy veteran, a big strapping man with a quick wit, a ready smile and a keen sense of humor. Of course those who remember him stumbling down the street drunk on cheap wine wouldn't recall those things.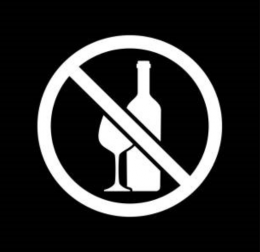 Even though I was only 14 when he died, I learned from Uncle Paul that life is very fragile and the potential is there for all of us to stray far off course.
Those old familiar thoughts and feelings resurfaced this week. Let me explain.
I've done play-by-play coverage of Benton High School sports on WQRL radio for nearly 25 years. On a recent Saturday afternoon I'd just finished a broadcast of a Benton football game in West Frankfort and was leaving town for the 20-mile drive home. It had been a long day and since I hadn't had breakfast or lunch I stopped at the local convenience store for a quick snack.
As I exited my truck I noticed a couple in a beat-up, SUV in the next parking space. A woman was behind the wheel and a man was in the passenger seat. For some reason I glanced and noticed the Tennessee plates on their vehicle. I went into the store, got my goodies and headed back to my truck. The couple was still in their vehicle and as I approached my truck the man addressed me.
"Excuse me sir … would you be interested in buying a 36-quart cooler?"
I turned to face the man, who then got out of his SUV. Tired, worn out and just wanting to go home, I asked what it was he wanted to sell. "I've got a cooler to sell, I want $3 for it … I need a drink," he said.
I looked the man up and down and guessed him to be in his mid-50s. He had a weathered look, a week's growth of beard and he wore a T-shirt that had stains on the front, worn out jeans and a pair of tattered shoes. I also picked up the distinct smell of the full-fledged alcoholic – those poor souls that drink so much you can literally smell the alcohol coming out of the pores of their skin. Many people might not recognize that smell, but I do. I immediately thought of Uncle Paul.
The man removed the beat up cooler from his vehicle and sat it on the ground between us. "I'll take $3 for it … we're just traveling through … and I need a drink." It was the fourth time in about three minutes that he told me he needed a drink. He assured me the driver was not drinking, but addicts lie.
At that moment I could have taken a holier-than-thou approach and left. I could have lectured him that cheap booze will eventually kill him. I could have told him that Jesus loves him –I believe He does. But I didn't do any of those things. Instead I said and did exactly what I felt I should do at that moment.
"I wouldn't give you $3 for that cooler," I told him. "But I would give you $20 for it." He looked at me with a confused expression on his face and again told me that he was only asking $3 and added that he paid $8 for it new. Again, I asked him if he would take $20 for the cooler. "Yes sir, I would," he told me.
I handed him the money, wished him well and drove away with my 'new' worn-out cooler and a flood of emotions rolling around in my head. There will be those that will say I enabled a drunk, and I did. There will be those that say I gave an alcoholic money to buy booze and head down the highway, and I did. You see, I didn't know this man with an insatiable need for alcohol, but I did know this man and I know the world where he lives. And you'll either understand that last sentence or you won't … so there's no need to explain.
There hasn't been a day go by since this encounter that I've not wrestled with the right vs. wrong of the way I handled the situation. Perhaps I was wrong, maybe I was right. I still can't decide, but I do know given the same set of circumstances … I'd do the same thing again. Yes, you pay for your raising.
(Jim Muir has been a journalist in Southern Illinois for 23 years working in newspaper, radio and magazine. Follow Jim Muir on Facebook or on Twitter @jmuir1153. He can be reached at jmuir@frontier.com or at 618-525-4744.)