Marva Lee Westerfield, 78, of Paxton, IL formerly of Sesser, IL, passed away on Tuesday February 4, 2020 at her home.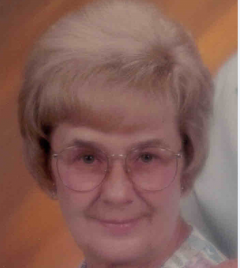 She was born on April l7, 194 1in Vincennes, IN to James and Sara (Biddle) Hankins. She married James Westerfield on July 2, 1960 in Canton, IL and he preceded her in death on July 28, 2002.
She is survived by her children Lori (Joe) Rodely of Raleigh, NC, James (Lisa) Westerfield of Joliet, IL and Mark Westerfield of Illinois; grandchildren Tim Rodely, Justin Rodely, Taylor Rodely, Courtney DeMott and Jessica Westerfield; great grandson Lukas DeMott; two sisters Carol Fitch of Canton and Mary Beth Powell of Canton, IL.
She was preceded in death by her parents, husband, and two sisters Becky Wilcoxen and Ruth Ann Trigg.
Graveside services will be on Tuesday February 11, 2020 at 11:00 AM at the Maple Hill Cemetery in Sesser with Brother Larry Cook officiating. Visitation will be on Tuesday from 9:00 AM until 11:00 AM at the Brayfield-Gilbert Funeral Home in Sesser. Burial will be at Maple Hill Cemetery in Sesser.
For more information go to our website www.gilbertfuneralhomes.com