Betty Noraine Dial, 86, of Christopher, went to be with Jesus on February 3, 2020 at 11:52 AM at her home, surrounded by her family.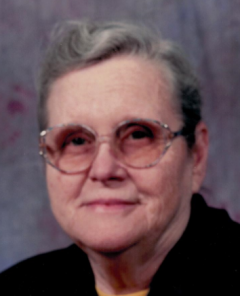 She was born on July 12, 1933 in Christopher.
Betty is survived by her children Robin Lenard of Christopher, Tamela and her husband Rick Grammer of Christopher and Carlo and his wife Carrie Dial of Christopher; 76 total grandchildren, great grandchildren and great great grandchildren and several nieces and nephews.
She was preceded in death by her parents, husband Robert Cook, husband John Connor Sr, husband Carlo Dial Sr., four sons Rocky Connor, John Connor Jr., Delmar Tindall Sr. and Edward Connor, one grandson Blake Anthony Holland and two brothers Ronald Tindall and Robert Tindall.
Betty was a member of the First Apostolic Church of Zeigler for many years. She loved being with family and going to church. She had worked at the Benton Evening News for over 20 years.
Funeral services will be on Saturday February 8, 2020 at 1:00 PM at the First Apostolic Church of Zeigler with Rev. Cecil Sullivan and Pastor Jason Todd officiating. Visitation will be on Saturday from 12:00 PM until the time of the service at 1:00 PM at the church.
In lieu of flowers donations can be made to the family to help with expenses. Envelopes will be available at the church.
For more information go to our website www.gilbertfuneralhomes.com