Thomas E. Baine Jr., 80, of Mulkeytown, went to be with his Lord and Savior on February 1, 2020.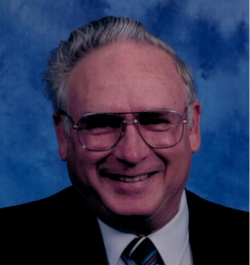 He was born on February 20, 1939 in Jonesboro, AR to Thomas Elbert and Thelma (Yopp) Baine SR. He married Phyllis Carol (Cole) on July 29, 1959 and she survives of Mulkeytown.
He is also survived by his children Thomas E. (Deborah Ann) Baine III of Valier, Donald (Shelly) Baine of Mulkeytown and Bobby (Jennifer Marie) Baine of St Louis, MO; Grandchildren Thomas E. (Lori) Baine IV, Christina C. (Jason) Snyder, Jaramie R. Pinkham, Heather G. (Michael) Abercrombie, Katelynn L. Baine, Madison M. Baine, Shalisha A. (Sam) Baine and Celestia N. Baine; Great Grandchildren Mackensie, Catrina, Luke, Hannah, Paul, and Mia; Siblings John T. Baine of Sesser, Ray (Carol) Baine of West Frankfort, Bennie Baine of Plumfield and Carolyn Thompson who Thomas thought of as his sister.
He was preceded in death by his parents and one sister-in-law Jane Baine.
Thomas was a graduate of West Frankfort High School where he was a cross country runner on the Field and Track Team, and he also served in the National Guard, and worked as a tire builder at General Tire, but his love and passion was working the land and farming. He was a member and Deacon of the Mulkeytown Baptist Church where he loved to sing hymns with his wife, he also loved Butter Pecan ice cream and Dr. Pepper.
With each healthcare stay, the continuing stream of visitors evidenced Tom's love and influence. The norm was switching to larger rooms to accommodate the vast amount of visitors.
Tom was a loving husband and father who believed in hard work and dedication. Together with Phyllis, Tom raised three sons to love and respect their family and community.
Funeral services will be on Wednesday February 5, 2020 at 1:00 PM at the Gilbert Funeral Home in Christopher with Brother Bill Bowers, Brother Jerry King and Brother Ernie Clifford officiating. Visitation will be on Tuesday February 4, 2020 from 5:00 PM until 7:00 PM and on Wednesday from 8:00 AM until the time of the funeral at 1:00 PM at the funeral home.
Burial will be at Maple Hill Cemetery in Sesser, IL.
In lieu of flowers donations can be given to Phyllis Baine and will be accepted at the funeral home.
For more information go to our website www.gilbertfuneralhomes.com